Valentine's Day is approaching fast, so I wanted to
let you practice adding Valentine Papers to your
high key (white background) photos to make them
look like pretty wallpaper.
Start by taking a photo of someone in front of
a white wall, or hang a white sheet on the wall.
First, do a clean edit on your photo so it's ready for
some fun wallpaper.
To add the wallpaper, open your photo in Photoshop or PSE.
Click on File then choose Place from the drop-down menu.
Navigate to where you have stored your Valentine paper and click
on the one you want to use.
The paper will appear over your photo.
Grab a corner and hold down on the Shift key to maintain
the perspective and stretch to cover your photo.
In my case, I only wanted the wallpaper on the wall, so I covered only the wall.
You can also tilt the paper to follow your wall line.
Double click to Place or in PSE click the green check mark.
Above the layer pallet, click on Normal, then click on Multiply in the drop-down menu.
You can lower the opacity a tad if needed. (See Opacity slider to the right of blending modes)
Create a layer mask and use a soft black brush to remove the paper
from your subject.
If you don't know how to use layer masks, simply use your eraser tool.
The papers really make these Valentine poses much more
fun and festive!
You can also use the papers to frame a photo.
Just Place your photo over a paper and
stretch at the corner to center it and make it look like the photo is framed.
(Hold down on the Shift key to keep photo in perspective.)
Here are the papers that I used in this tutorial and a few more.
They are lower resolution, but perfect to use on photos you will be posting online
in e-mails or social media.
It's fun to add a paper frame to photos you post on
Facebook, Twitter and Instagram.
Meanwhile,
The collection includes more than 70 high resolution overlays for $39.99
that can be used personally and commercially with no need to courtesy.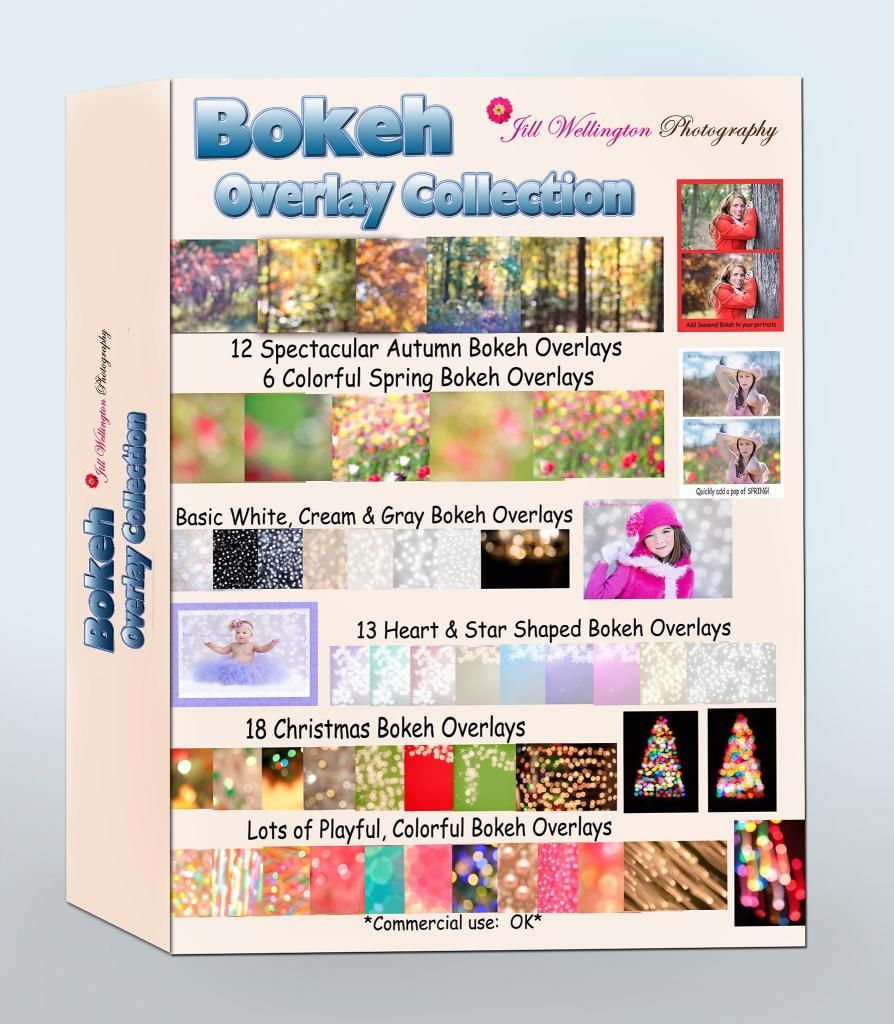 Click here to purchase for $39.99:
I'm also selling my
Jill Wellington Photography Snow Overlays
This collection includes 25 of my favorite Snow Overlays
plus 2 bonus haze overlays for an introductory offer of $19.99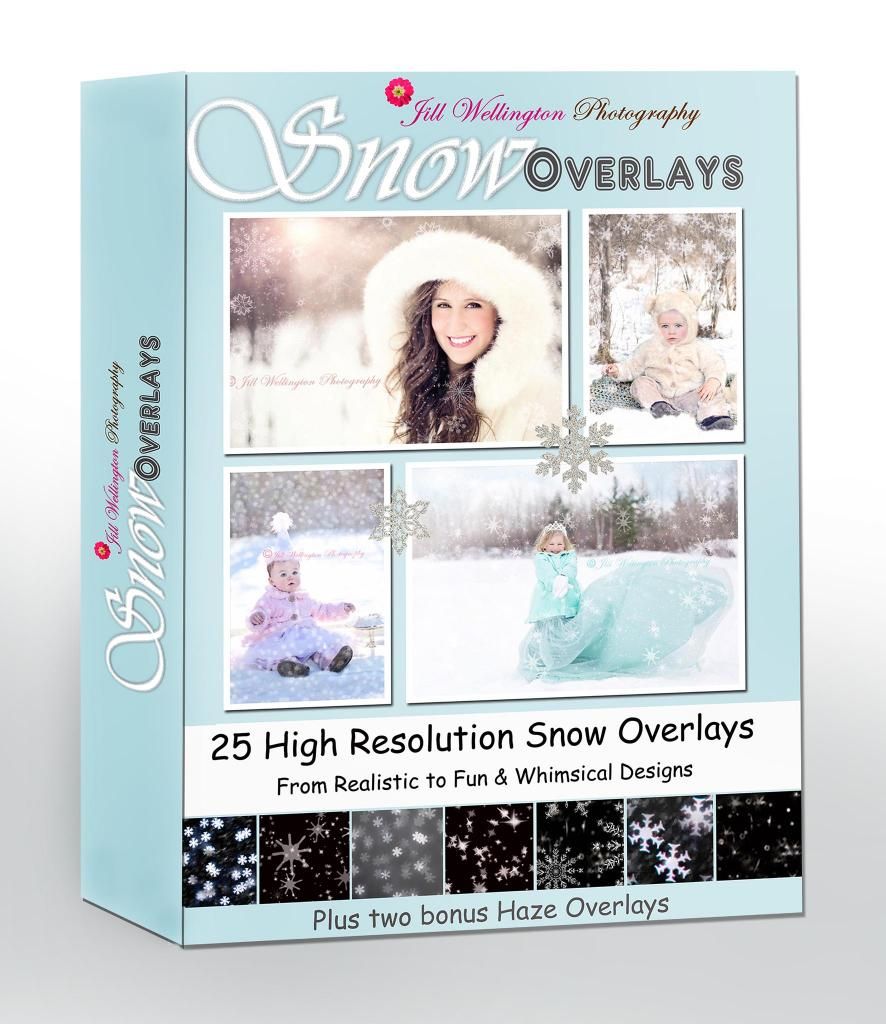 Click here to purchase for the special SALE price of $19.99
This is something I have been wanting to put together for
a long time because so many people ask me where I get my bokeh.
Thanks for your support
so I can continue to share my photography techniques and
offer fun freebies here on my blog!