To learn more about photography and get some great FREEBIES,
sign up to receive my NEW Newsletter.
The sign-up form is on the upper right of this blog.
I'm still having fun with snow overlays!
I wanted to go beyond the normal snowing look and
add some SPARKLE!
Create a bit of WHIMSY by taking
this photo:
To THIS:
I added the fake snow to the ground and background using
I share for FREE below.
Thought this could be a fun project for you to try
if you have some extra time over the holiday break.
The overlays also look lovely on Black and White photos.
So try my sparkly snow overlays on your winter photos.
It's quick and easy to add an overlay in Photoshop Elements or Photoshop.
First, copy my overlays below into a folder that you can find again.
Open your photo, then click File as seen by the blue arrow.
Then click Place as seen by the red arrow.
Find the overlay you want to use in the file where you stored them
and click on it.
My overlay will pop up like this. Drag it from the corner
to fit over your photo and click on the green check mark in
the lower right corner.
Don't worry that it's black...we'll take away the black.
Click on your eraser as seen by the blue arrow.
Click OK in the dialog box by the red arrow to simplify the layer.
Click on your blend mode above your layers palet..it usually says
the black will disappear!
Lower the opacity of the snow overlay according to
your own taste. I like it about 75% as seen by the red arrow.
Set your eraser at about 30% opacity and erase a bit
of snow off faces and especially eyes.
Take this:
And make it DAZZLE like this:
Here are my FREE lower resolution sparkle snow overlays
you can use on photos you post online, but they may not work for printing large photos.
You can use them for personal or commercial use
with no need to courtesy...unless you want to. : )
But DO NOT sell them!
I made these overlays with sparkle brushes I
Jill Wellington Photography Bokeh Overlay Collection!
These are the bokeh overlays that I created myself to
specifically use in my professional portrait business, but
they work great for all types of photography enhancement.
The collection includes more than 70 high resolution overlays for $39.99
that can be used personally and commercially with no need to courtesy.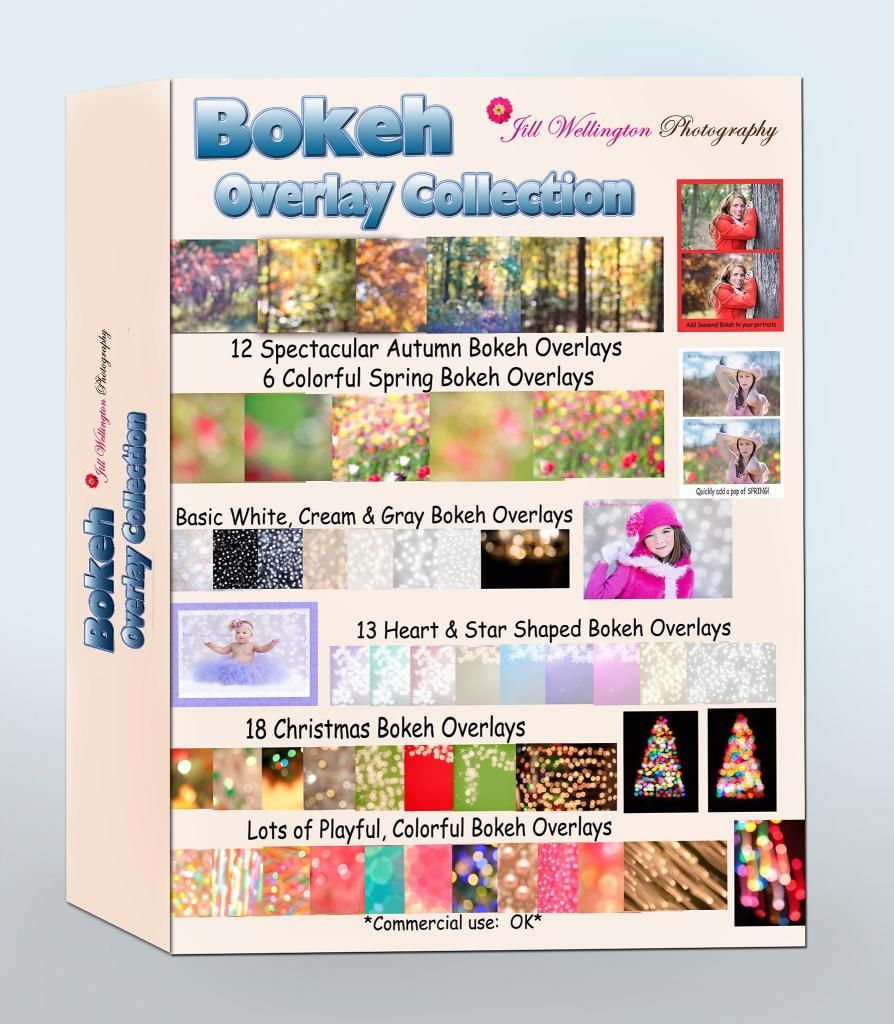 Click here to purchase for $39.99:
I'm also selling my
Jill Wellington Photography Snow Overlays
This collection includes 25 of my favorite Snow Overlays
plus 2 bonus haze overlays for an introductory offer of $19.99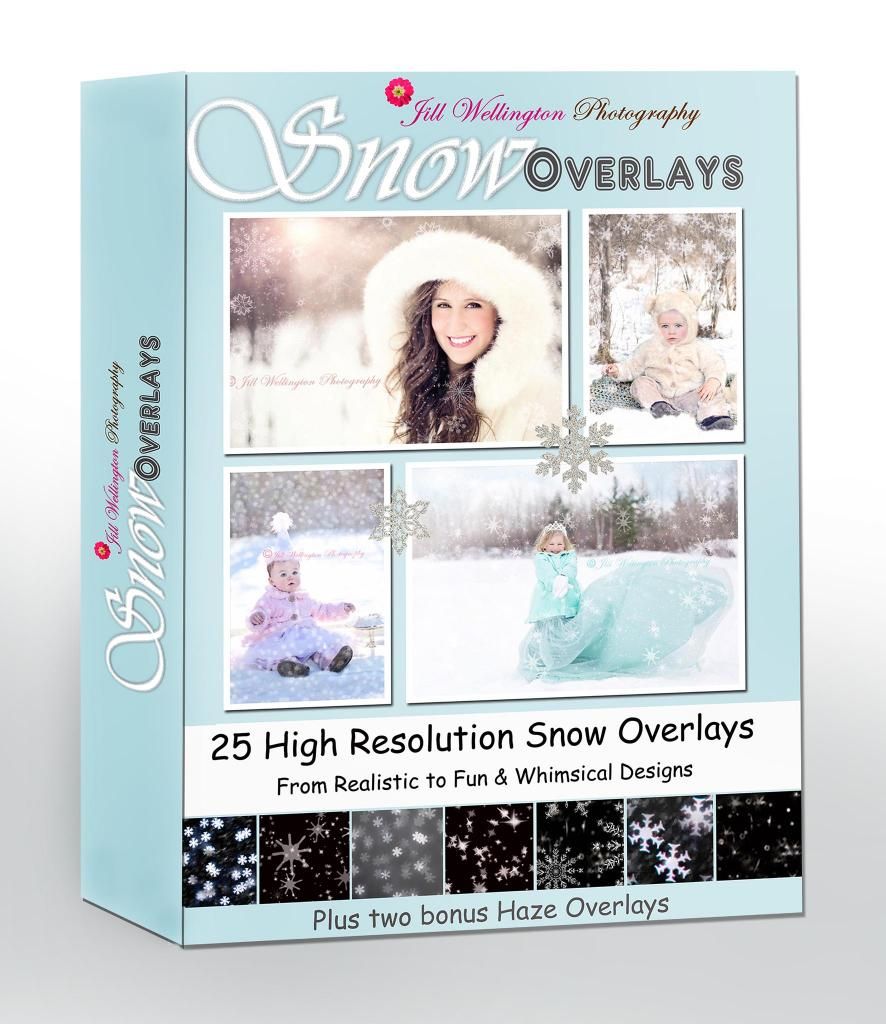 Click here to purchase for $19.99
This is something I have been wanting to put together for
a long time because so many people ask me where I get my bokeh.
Thanks for your support
so I can continue to share my photography techniques and
offer fun freebies here on my blog!